Smile Makeover
Cosmetic imperfections can make you feel self-conscious about your smile, but for some patients, one treatment is not enough.
At The Smile Center, we offer comprehensive smile makeover treatment plans tailored to address each of your unique cosmetic concerns.
So what makes a smile makeover at our Virginia Beach, VA, office so unique?
Carefully Personalized to
Provide Tailored Results
Raise Your Confidence
Changing even seemingly minor flaws can create a beautiful new smile that makes you feel more confident in your day-to-day life.
Achieve Optimal Effects
With a smile makeover, Dr. Scott Parr or Dr. Tara Frey can personalize a treatment plan based on your unique concerns and facial features.
You Control the Results
Whether you want to see results quickly or need to stage your treatment for financial reasons, our team can plan your makeover to suit your schedule and budget.
Undergoing a Smile Makeover
Can Impact Your Social Life
We Use Advanced Technology
for Unparalleled Results
What do our patients say about our tools, like digital smile imaging, and state-of-the-art techniques? "They really are the experts at smiles."
You Play a Major Role
in Achieving Your Smile Goals
With a smile makeover, you set the pace for every aspect of your treatment. In some cases, our patients decide to start slowly and address minor issues in their smile. Others want to completely transform their smile in a short period of time.
Each smile is different and requires a unique approach. We can discuss your preferences, goals, and budget with you to customize a treatment plan that suits your needs.
Our Advanced Technology
Allows for More Convenient Care
At The Smile Center, we can use state-of-the-art CEREC technology to design a variety of restorations. Your doctor can utilize CEREC to take accurate 3-D images of your smile. Then, the milling machine can craft your restoration right in our office, making your treatment more comfortable and convenient.
Your Treatment Experience
Will Depend on Your Goals
Every smile makeover treatment plan is different and depends on a variety of factors. At The Smile Center in Virginia Beach, there are typically three phases to smile design.
What to Expect
Most Smile Makeovers
Do Not Require Recovery Time
For the most part, cosmetic procedures have little to no recovery time, so you should be able to return to your normal activities immediately after treatment.
There are certain steps you can take to ensure your results stay as brilliant as the day you complete treatment. Our doctors recommend:
Brushing twice a day and flossing daily
Attending regular exams and cleanings
Minimizing dark-colored drinks, such as wine and coffee
We Can Transform Your Smile
with a Customized Treatment Plan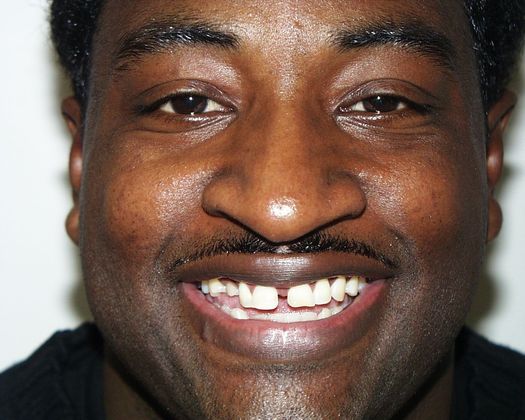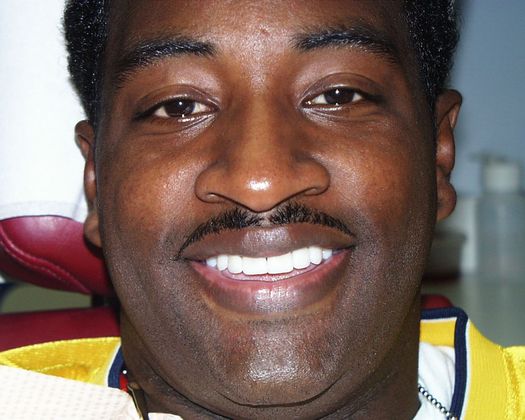 Results Will Vary
Based on the Treatments You Choose
The effects of your smile makeover will depend entirely on the issues you wish to treat and the procedures you select.
In general, most patients experience a boost in their self-confidence after a smile makeover. When you feel confident about the way you look, you are more likely to smile, which can improve your overall quality of life.
You can learn more about your possible results during a consultation at our Virginia Beach office. Dr. Parr or Dr. Frey can give you a better sense of what to expect based on your cosmetic concerns, budget, and goals.
Would Give Them Six Stars
"I am so glad that I found Dr. Parr and his staff. they are all excellent in care and they work with you with whatever situation you have I highly highly recommend them if this had a six I would give them six stars."
Denise M.
We Can Tailor Treatment
to Suit Almost Any Budget
One of the benefits of smile makeovers is that they are completely customizable, meaning we can design a treatment plan that suits your specific budget.
If you are not worried about the cost and want dramatic results, we may recommend a more aggressive treatment plan.
However, if you want to save on costs, we can recommend alternatives with smaller price tags or stage treatment to fit your budget.
The Number and Type
of Treatments Affect Your Final Cost
Extent of Treatment
Your makeover will be customized to your goals, so the most important consideration in your treatment cost is how dramatic a change you wish to see in your smile. In general, more extensive results require a larger investment.
The Procedures You Choose
Some cosmetic treatments cost more than others. Teeth whitening, for example, is one of the most affordable procedures. In contrast, porcelain veneers are more expensive but provide more dramatic effects.
Sedation Options
In most cases, our doctors can perform cosmetic procedures using only local anesthesia to minimize discomfort. However, we also offer dental sedation if you are nervous or require a particularly involved treatment. Sedation will typically raise the price of your care.
Insurance and Financing
May Help with the Cost of Treatment
Dental Insurance
Although most cosmetic treatments are not covered by insurance, our insurance coordinator can help you determine your coverage for qualifying procedures.
Financing
We work with a variety of third-party lenders offering flexible, low-interest repayment options for patients with out-of-pocket costs.
Smile Makeovers Provide Truly
Comprehensive Cosmetic Results
If you have multiple cosmetic concerns affecting your smile, creating a personalized makeover is an excellent choice for treatment.
However, if you only want to make a small change or need to address extensive oral health issues, there are other options available to you.
We Offer a Wide Range of
Cosmetic and Restorative Treatments
Full Mouth Reconstruction
If you have multiple oral health issues as well as cosmetic concerns, you may achieve better results with a full mouth reconstruction. Dr. Parr or Dr. Frey can examine your smile and help choose the right options for you.
Individual Cosmetic Treatments
If you only wish to make a small alteration to your smile, we can help you choose a single cosmetic procedure to target your concerns.
Frequently Asked Questions
about Smile Makeovers
How many treatments can I include in my smile makeover?
We do not place a limit on the number of treatments we can include in a smile makeover. Dr. Parr or Dr. Frey may recommend only two or three procedures or suggest a larger treatment plan.
How long will it take to get results?
Your treatment timeline will depend on the amount and type of procedures you desire. In some cases, we can complete a smile makeover in a single visit. However, if you need a restoration or an orthodontic treatment, your treatment duration will be longer.
Will my smile makeover hurt?
In general, cosmetic treatments produce little to no discomfort. Our team can provide local anesthetic or dental sedation to ensure you are calm and comfortable during your procedures.
Is there an age limit on a smile makeover?
For the most part, no. As long as you are in good oral health and can undergo the chosen procedures safely, you should be able to undergo a smile makeover.