Full Mouth Reconstruction vs. Smile Makeover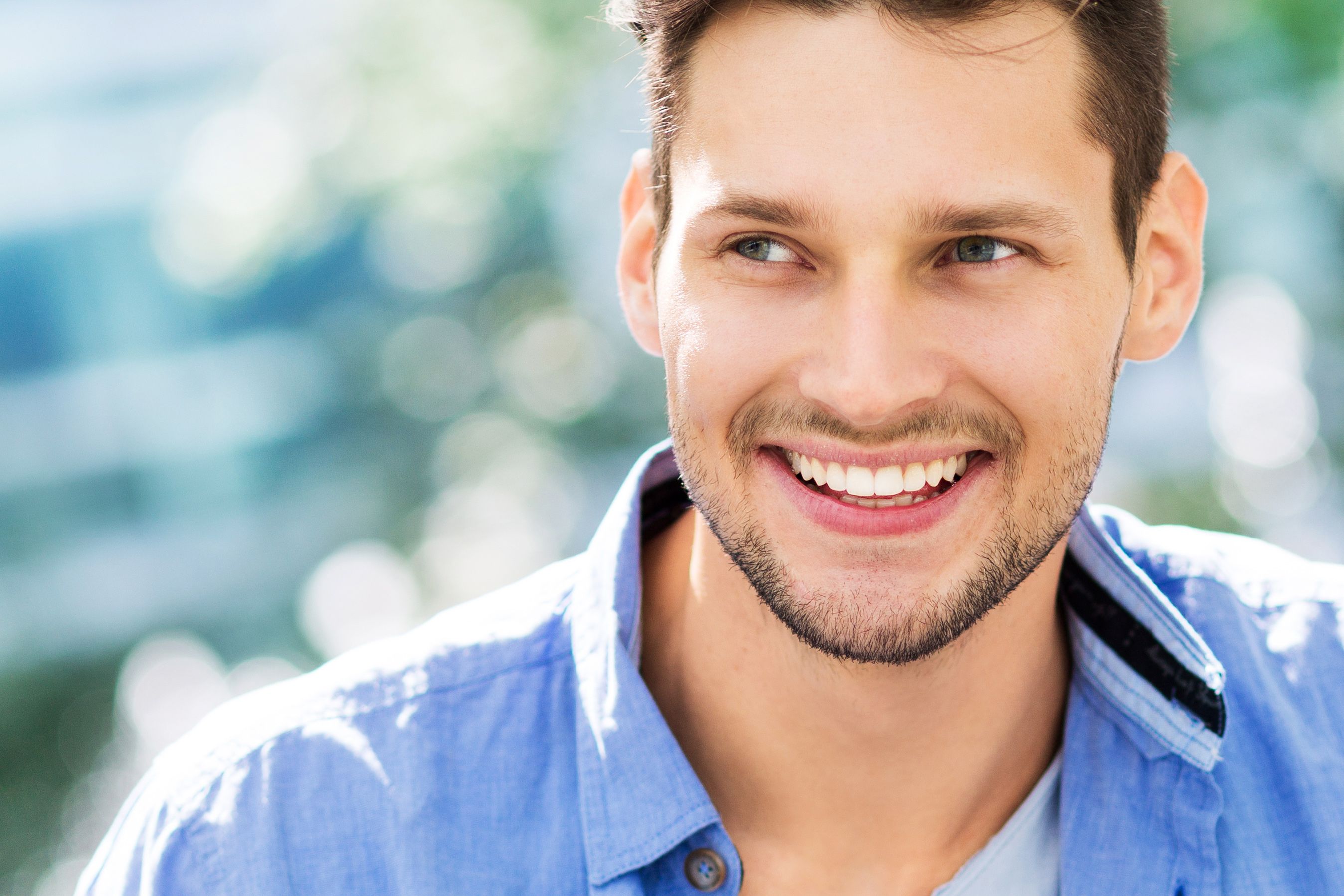 When a minor dental problem develops, treatment is usually pretty quick and simple. However, when multiple dental issues are present, you may feel as though you will never have a healthy, beautiful smile. But thanks to treatments like full mouth reconstruction and smile makeover, just about any smile can be restored.
A smile makeover combines cosmetic dentistry treatments to address aesthetic flaws, while full mouth reconstruction addresses oral health problems through a series of restorative dentistry treatments.
The experienced dental team at The Smile Center helps patients consider full mouth reconstruction vs. smile makeover treatment at our Virginia Beach, VA practice so that we can develop a treatment plan that best meets their unique needs and desires.
Full Mouth Reconstruction Candidates
Full mouth reconstruction is a treatment plan that combines multiple restorative dentistry treatments so that we can address a number of oral health problems at once.
Each treatment restores the strength and function of the teeth, eliminating any issues that compromise the health of the teeth or gums.
Ideal candidates for full mouth reconstruction may suffer from any number of dental complications, such as:
Tooth decay
Acid erosion
Chips, cracks, or fractures
Root canal infection
Gum disease
Tooth loss
Smile Makeover Candidates
A smile makeover is similar to full mouth reconstruction in that it allows our dentists to combine numerous dental treatments into a single dental procedure. However, smile makeover treatment consists of cosmetic dentistry treatments that will address aesthetic flaws and blemishes.
Ideal candidates for smile makeover treatment have dental imperfections such as:
Dental stains
Tooth discoloration
Gapped teeth or overlapping teeth
Crooked or twisted teeth
Misshapen teeth
Small teeth
Benefits of Treatment
Both full mouth reconstruction and smile makeover treatment benefit patients by improving the appearance of the smile. Our dentists can correct oral health problems, or eliminate cosmetic imperfections that are preventing patients from feeling truly confident about the appearance of their smile.
Most patients walk away from treatment with the smile that they always wanted, but really didn't think was possible.
One of the greatest advantages of smile makeover and full mouth reconstruction is that it can often be completed in just a single treatment session. By combining treatments, our dentists minimize the time that goes into repairing the smile.
Since multiple treatments can be completed at once, this may even save the patient money that they would have spent if everything was done individually.
Contact Us
If you are unhappy with the appearance of your smile, or are concerned about the health of your teeth and gums, you may be an ideal candidate for full mouth reconstruction or a smile makeover. To learn more about the treatments that can be combined to restore your smile, contact us at your earliest convenience. You can reach our dental team at The Smile Center by calling (757) 473-8482.
Related to This