Following the Invisalign® 22-hour Rule: Why Compliance Matters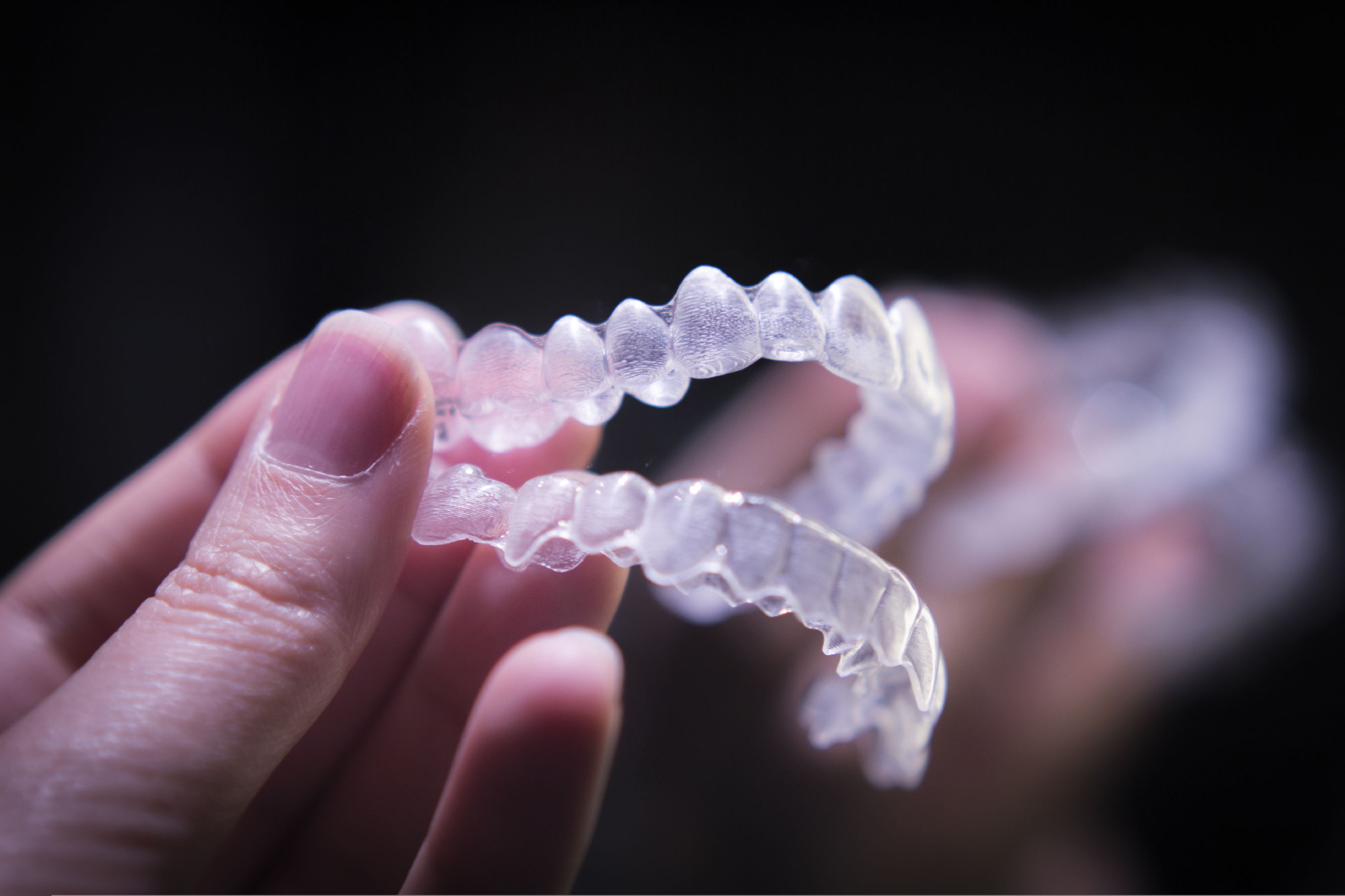 Malocclusion problems such as crooked teeth, improper spacing, and jaw misalignment compromise oral functions, detract from the smile's beauty, and increase the risk of dental complications. Orthodontic treatment aligns the teeth and jaw to improve oral functions and aesthetics. Traditionally, patients have relied on metal braces to treat malocclusion issues.
At The Smile Center in Virginia Beach, VA, patients can receive Invisalign® treatment as an alternative to braces. Invisalign® shifts the teeth and jaw using clear plastic aligner trays that are more comfortable and discreet than braces. Here we discuss the importance of complying with the Invisalign 22-hour rule to ensure successful and timely treatment results.
What Is the Invisalign 22-hour Rule?
When patients undergo braces treatment, metal brackets are bonded to the teeth. Brackets are connected by a wire that can only be removed by a dentist. The brackets and wire apply subtle pressure that encourages the teeth and jaw to shift to their proper position gradually.
Several factors set Invisalign apart from traditional braces treatment. In addition to their comfort and virtually invisible appearance, Invisalign aligner trays are removable. Patients can remove aligners to eat, drink, brush, and floss their teeth throughout Invisalign treatment.
Although Invisalign aligners are removable, patients must be mindful of how long aligners are out of the mouth. The Invisalign 22-hour rule reminds patients that aligners must be worn at least 22 hours each day.
Why Does Compliance Matter?
Like braces, Invisalign provides subtle pressure that encourages necessary teeth and jaw movement. During treatment, patients progress through a series of aligners every two weeks. Each aligner is shaped slightly different to continually and gradually correct malocclusion problems. However, when aligners are out of the mouth, the teeth and jaw do not receive the pressure needed for proper movement.
If a patient fails to comply with the Invisalign 22-hour rule, they may not be ready to progress to their next set of aligners at the two-week mark. When our Virginia Beach patients are not prepared to progress to new aligners, they require additional orthodontic checkups, which extends the Invisalign treatment timeline. If patients continue to be non-compliant, they may not benefit from maximum treatment results.
Tips for Staying Compliant
Getting into the habit of wearing Invisalign aligners at least 22 hours a day can be difficult, especially at the beginning of treatment. We offer our Virginia Beach patients these simple tips for staying compliant with the Invisalign 22-hour rule:
Ask friends and family to remind you if they see you without aligners
When removing aligners, keep them in a clean storage case nearby so they are easily accessible when you are done eating or brushing your teeth
If removing aligners for an extended period, set a timer or alarm to remind you to put them back in place
Never sleep without aligners in place
Contact Us
Invisalign is a discreet and comfortable orthodontic treatment that is just as effective as braces, provided patients comply with the 22-hour rule. If you are interested in learning more about Invisalign and whether you may be an ideal candidate for this teeth-straightening technique, contact The Smile Center online to schedule an appointment with our dental team.
Related to This