Porcelain Veneers for Stained Teeth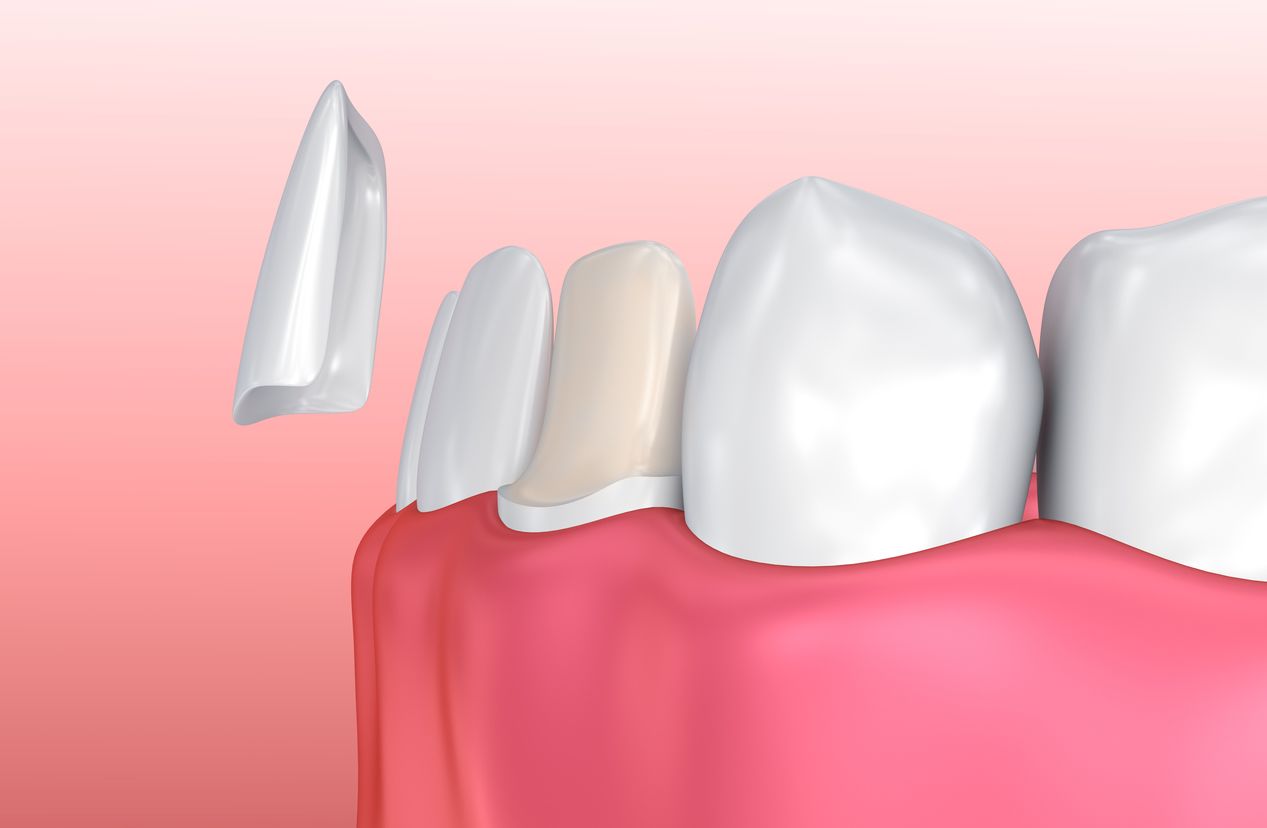 Stained teeth can have a significant negative impact on your overall appearance. Discoloration can often be addressed with teeth whitening, but this treatment is not effective for deep dental stains. In these instances, porcelain veneers can be used to conceal imperfections and enhance the smile.
Drs. Scott Parr and Tara Frey offer veneers at The Smile Center in Virginia Beach, VA. Here, we discuss how porcelain veneers can treat stained teeth and how patients can maintain their results for the long haul.
Types of Dental Stains
First, it is important to understand the two primary types of dental stains. Extrinsic discoloration is caused by environmental factors, such as smoking or eating dark-colored foods and beverages. These stains can be effectively treated with professional teeth whitening.
Deep dental stains are caused by genetics, trauma, and even certain medications. These intrinsic stains affect the inner layers of a tooth, so they do not usually respond to whitening. At our practice in Virginia Beach, we may recommend porcelain veneers for intrinsically stained teeth. The results are incredibly dramatic.
Am I a Candidate?
If you are considering porcelain veneers to enhance your smile, you must meet a few criteria. This type of treatment may be right for you if:
You have cosmetic concerns about your smile's appearance. Porcelain veneers not only treat discoloration. They can also address other flaws such as chips, cracks, and slight misalignment.
You are free from gum disease and tooth decay. Candidates for veneers must be in excellent oral health. If veneers are placed on a faulty foundation, it can hinder the long-term results of treatment.
You have a full understanding of the treatment process. It is important that patients know what to expect during and after treatment. They should also have realistic expectations of results.
About the Veneers Treatment Process
After confirming that porcelain veneer treatment is right for you, we will prepare the affected teeth by removing a small layer of enamel. This helps your new veneers bond properly to your teeth. Next, impressions are taken so that your veneers can be fabricated.
During a second visit, your dentist assesses the color, fit, and look of your new porcelain veneers. Finally, your final veneers are bonded onto the front surfaces of your teeth to conceal all dental stains and imperfections.
Maintaining Your Results
Once you have undergone porcelain veneer treatment, you will want to protect your investment. Here are a few tips for keeping your smile looking healthy and bright for many years to come:
Choose gentle, nonabrasive products. Dental porcelain can become scratched if continually exposed to harsh ingredients, such as baking soda and hydrogen peroxide. Use a nonabrasive tooth gel and a soft-bristled toothbrush.
Avoid staining agents. While porcelain veneers are not susceptible to staining, your natural teeth are. Therefore, if you consume dark-colored foods and beverages in excess, your natural teeth will darken while your veneers remain bright.
Visit your dentist regularly. During routine exams and cleanings, our team can detect and treat any problems before they worsen.
Contact Us for More Information
Do you have dental stains that do not respond to teeth whitening? Porcelain veneers may be an appropriate treatment option for you. To learn more, schedule a consultation at our Virginia Beach practice. Contact us online or call us at (757) 473-8482.
Related to This