How Severe Is Dental Implant Pain?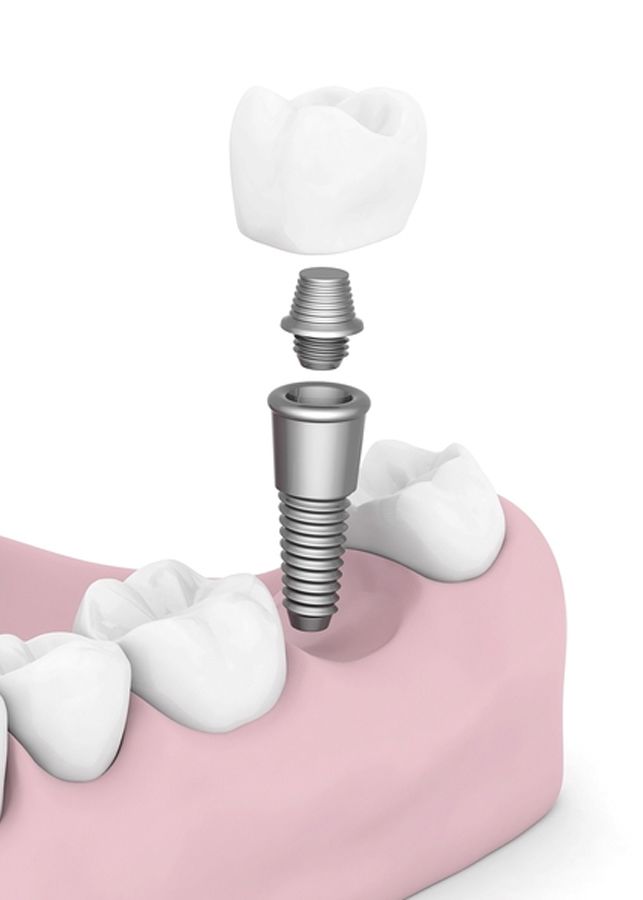 Tooth loss compromises the strength and beauty of the smile, while interfering with oral functions. When tooth loss occurs, nothing restores the smile and brings it closer to its natural state than dental implants. Dental implants fuse with the jaw to replicate missing tooth roots and provide support to dental restorations.
Dental implants offer numerous benefits, but treatment candidates often worry about dental implant pain. While dental implant treatment can cause some discomfort, it should not create severe pain. Here, dentists from The Smile Center, in Virginia Beach, VA, discuss the type of pain that patients may experience during dental implant treatment, and what they can do to enhance oral comfort.
Will My Dental Implant Procedure Hurt?
Dental implants are small titanium screws that are surgically implanted into the jawbone. Because dental implant treatment requires oral surgery, and because it takes place in several stages, it is natural for patients to feel anxious about pain during their implant procedure.
Patients can rest assured that the dental implant procedure is not painful. Before beginning dental implant surgery, we administer a local anesthetic. This completely numbs the implant site and the tissues immediately surrounding the treatment area. If patients have heightened anxiety about their dental implant procedure, we also offer sedation. With proper anesthetic, patients should feel nothing during the implant procedure, with the possible exception of light pressure at the implant site.
Anesthesia is provided during dental implant surgery as well as during the second stage of dental implant treatment, which is the abutment placement. The final stage of dental implant treatment involves the placement of dental restorations. Dental restorations are bonded to the implant abutments with a special dental compound. This procedure does not affect the oral tissues and should not cause any discomfort.
Discomfort after Dental Implant Treatment
As with most other restorative dentistry treatments, the dental implant procedure is likely to cause some side effects. Side effects are especially common after implant placement and again after abutment placement. The most common side effects of dental implant treatment are inflammation and tenderness. While patients are likely to experience some discomfort while recovering from the stages of dental implant treatment, it should not be too severe. By following provided aftercare instructions, our Virginia Beach patients should be able to manage discomfort so that recovery goes smoothly.
Minimizing Dental Implant Side Effects
Dental implant side effects can last for several days, and it can take a week or two for the mouth to feel completely comfortable following dental implant treatment. To minimize discomfort caused by dental implant treatment, and promote a quick recovery, we recommend that our Virginia Beach patients practice these aftercare tips:
Take over-the-counter pain medication as needed
Stick to a liquid diet for the first 24-48 hours after dental implant surgery
Rinse the mouth with warm salt water several times a day
Avoid foods and beverages that are extreme in temperature
Apply cold compresses to the outer cheeks to reduce inflammation
Contact The Smile Center
If you are considering dental implant treatment, you are likely to have questions about the procedure and the recovery period that follows. To discuss your concerns with the dentists at The Smile Center, send us a message online, or call (757) 473-8482.
Related to This